Posted: Martin Luther King day, Monday, January 16, 2017

Orchid Urgent Issues:



Good News / Bad News
The Considerable Good News

Gov. Hickenlooper is proposing to use Marijuana Tax Money for affordable housing for homeless people, maybe especially homeless veterans;
The Mental Health Legislative Oversight Committee is proposing 2.7 million in housing & supportive housing for people re-entering the community from jail or prison who have mental health issues.
The Colorado Department of Human Services is justifiable proud of diverting approximately 1,000 people from criminal justice involvement to mental health crisis services.
The State has come forward with two initiatives: (1) a CO Olmstead Compliance Working Group, and (2) a Comprehensive Behavioral Health Care Plan which both have the potential to get the State on the right track when it comes to Olmstead.

The Bad News

In fairness, "empowering the individual" is not always an easy task. The State's record on this is pretty patchy, especially when it comes to mental health policy, and then just triple that when it comes to the intersection of mental health policy and homelessness and the criminal justice system.
Additionally, some of our policies have a pretty patchy record of success -- you might think there is a connection AND there is.
Over and over again, we hear people want peer services. Citing the European Independent Living video below, whether you're in Sweden, Bulgaria or Colorado -- we all need that sense of "belonging" and opportunity to "strategize" with others who we feel truly understand to make our lives better.
Which ironically brings us to the State's continued stonewalling on Assertive Community Treatment (ACT), the objection to making this evidence-based treatment endorsed by SAMHSA an entitlement for people who need intensive mental health services appears to be FLAT OUT DISCRIMINATION.
We do need to make sure people's civil rights are protected AND there should be an ACT Oversight Group, AND Assertive Community Treatment needs to be available to all Medicaid recipients where reasonably medically necessary.
We still have vulnerable populations subject to administrative segregation (solitary/isolation) in Colorado jails.

We Need the State to Take Urgent Action on: Prohibiting AdSeg for Vulnerable Populations in CO County Jails:

21 years of age or younger
65 years of age or older
People with Mental Illness
People with Brain Injury
People with Developmental Disability
People with a Serious Medical Condition that cannot be treated in isolation
Women who are pregnant, or are in the postpartum period, or have recently
suffered a miscarriage or terminated a pregnancy;
People with a significant auditory or visual impairment; or
People perceived to be lesbian, gay, bisexual, transgender, or intersex
"The one-hundred, thousand, million dollar question: how do you change society"

As this video for the European Network of Independent Living makes clear, one of the conditions to Swedish success in de-institutionalization for people with disabilities was that Sweden adequately funded services in the community.
Further, one of the narrators from Bulgaria notes approvingly that there are NO homeless people with disabilities in Sweden. Well, that didn't just magically happen.
One of the things that we've got that Sweden doesn't is the Americans with Disabilities Act (ADA) and 1999 US Supreme Court Olmstead Decision.

State Compliance w/ Olmstead
Of course, the ADA & Olmstead have to be either complied with or enforced. It looks like the State is taking some steps in the right direction when it comes to compliance.
We will be looking to see how this shakes out. We did learn the hard way that we need partners if we are to successfully mount an Olmstead Class Action.
We anticipate that being our report to the Colorado Lawyers Committee after the Legislative Session.

State Olmstead Duties Aren't Dependent Upon What's Covered By Medicaid

This is really important to remember, especially in the current political climate.

7. May the ADA and Olmstead require states to provide additional services, or services to additional individuals, than are provided for in their Medicaid programs?A: A state's obligations under the ADA are independent from the requirements of the Medicaid program.

Providing services beyond what a state currently provides under Medicaid may not cause a fundamental alteration, and the ADA may require states to provide those services, under certain circumstances.

For example, the fact that a state is permitted to "cap" the number of individuals it serves in a particular waiver program under the Medicaid Act does not exempt the state from serving additional people in the community to comply with the ADA or other laws

- See more at: https://orchidadvocacy.org/doj-letter-and-qa-on-adas-integration-mandate-and-doj-enforcement----even-if-you-know-a-lot-about-olmstead----if-you-have-not-read-this----you-probably-will-want-to
CO MEDICAID FUNDING OF ACT

​It really does come down to discrimination:
* Against people with Mental Health Disabilities
*Substance Use Issues
*Ethnicity
​*Race
What Is a Medicaid 1915(b)(3) Waiver?Non-Medicaid Services Waiver - uses cost savings to provide additional services to beneficiaries.

Well what does that mean:

It purports to say that one has no "entitlement" to those services so that if the "cost savings" runs out so do the provision of these "Non-Medicaid Services."

​

So -- Assertive Community Treatment, Supported Employment -- sorry -- the Cost Savings Money ran out. BUT these are exactly the services that are components of US Dept. of Justice Olmstead Settlement Agreements.

Further, in the 2010 DOJ Delaware Findings Letter, DOJ found no fundamental alteration of the State Plan when it was bringing Housing and Assertive Community Treatment to Scale to Meet the Need since they were already existing programs.

Well, Who Does This Affect?

Well, people like Marvin Booker, Michael Marshall, and a whole lot of poor, black, and brown and white people with mental illness and substance use issues.

Guess what-- It is going to cost some money. Chemo costs money too -- but that's an entitlement.

The State is trying to increase its "capacity" BUT they have done everything they could possibly do to resist doing what needs to be done --

MAKE ASSERTIVE COMMUNITY TREATMENT AN ENTITLEMENT WHERE REASONABLY MEDICALLY NECESSARY!
ACT Should be an essential Medicaid Mental health Service -- Let's start funding it like that
Not everyone with a mental illness wants or needs Assertive Community Treatment, but for some people it is going to be the difference between jail, prison, or homelessness and a viable life in the community. It could not be more important that this evidence-based practice is available to all where reasonably medically necessary, not only from a legal standpoint of Olmstead and Parity Compliance, but from a basic human rights perspective. ---Orchid



Comments are limited to Capitated Behavioral Health Benefit.

The 1915(b)(3) Non-Medicaid Services waiver to help fund essential mental health services such as assertive community treatment seems highly inappropriate possibly for other services as well such as supported employment.

​

​

These are not services that should be Non-Medicaid Services and in fact in many States they are Medicaid services and are funded under various different programs such as rehabilitation. The Journal of Social Work and Disability Rehabilitation categorizes Assertive Community Treatment as a mental health long term care service (

https://www.ncbi.nlm.nih.gov/pmc/articles/PMC4334111/ )

.

Of course, the problem has been that so many states such as Colorado have NOT adequately funded intensive mental health and rehabilitative services for all who need them and qualify as they would for people with physical disabilities.

​

"For several reasons including the failures of de-institutionalization, the inadequacy of community resources, and poor coordination among service agencies, the needs of people with long-term mental illness living in the community have not been adequately met.

"Yet recent changes in the mental health care treatment system have sustained the shift in the locus of mental health care from inpatient settings to the community."

---"Assertive Community Treatment of the Long Term Mentally Ill," Journal of the American Psychiatric Nurses Association (1997).
http://www.sciencedirect.com/science/article/pii/S1078390397900446

The article quoted above was written 20 years ago, and is largely still relevant today. ACT is not some experimental treatment it is an evidence-based practice endorsed by SAMHSA (the Substance Abuse Mental Health Services Administration).

Further, while the State is now talking about some type of "comprehensive" Statewide Behavioral Healthcare Plan –

we still haven't heard anything after almost a year and a half of asking about a waitlist for ACT or bringing to scale to meet the need for assertive community treatment.

​

State you've got the soaring rhetoric – but you're going to have to match it with the transparency, accountability, and responsiveness that you keep touting but often find hard to make good on.The Medicaid deadline for parity is coming Sept. 30, 2017 and this certainly doesn't meet parity.

After all this time, this draft plan is not only not okay it is scary for people with serious mental health needs in Colorado.

So what are the main points:

​There is the grand sweep of Olmstead Compliance that the State is broadly indicating it is willing to address through:

An Olmstead Compliance Working Group; and
A Comprehensive Behavioral Health Care Plan
[Of course, the State has indicated they have no idea when they will be able to get us any specifics]
But we are still grateful in our snarky way because this is the most responsiveness we have had after 2 years of trying AND in fairness it could be a fair amount of responsiveness. [We have still got AdSeg in County Jails to get to, etc]

The State now asked for comments due today Friday, Jan. 13, 2017 on the Accountable Care Collaborative. We are only commenting on the Capitated Mental Health Benefit and on that, limiting our comments largely to our concerns regarding Assertive Community Treatment since we have been pretty vocal about this for some time.
The point really isn't how the State funds ACT -- the point is that it funds it to meet the need which it isn't doing.
WE SHOULD NOT HAVE TO WAIT FOR THE STATE TO GET THESE VARIOUS INITIATIVES UNDER WAY FOR HCPF TO START ADDRESSING THIS TO COMPLY WITH BOTH OLMSTEAD & PARITY!

​
Orchid News Board
We're Waiting by Outlook to hear from the State
CO should explore applying for an:
​
1115 Medicaid waiver to capitalize on CU's beneficial bacteria research
Good Bacteria & Mental Health Policy
ACT -- Why It needs to be an option under a re-vamped CMHS WAIVER
It is way past due to overhaul CO Medicaid's CMHS Waiver
Behavioral Health Parity and the Affordable Care Act
Happy New Year!!! A Sermon for the new year
Living in the wild, wild west -- Colorado & Marijuana
The mental health Dark ages -- We're not out of them yet
iT'S TIME TO "dRAIN THE sWAMP" AT cms -- iN A mANNER OF sPEAKING
carrie fisher: she was brave enough to write it & say it


​FYI: Minnesota's Olmstead Sub-cabinet:

​


Our telephone conference with Kyle Brown & Katie McCoughlin of the Governor's office

IT WAS A HUGE TRUST-BUILDER & WE WERE SKEPTICAL

Looking to improve on the minnesota plan
Our Draft Topics for Statutorily authorized Comprehensive Olmstead Planning --

Realizing the Promise of Olmstead --

It hasn't been easy
Key Changes
Why we need Statutorially authorized comprehensive on-going olmstead planning

We not only need a remedy we can afford but one that won't go away when the court ultimately closes its case
why we need on-going comprehensive Statutorially authorized olmstead planning

& it's not because the state is evil
Emergency Solutions for people with MI/DD/BI in ADSeg in Colorado Jails -- But the State & Jails have to Act
We gotta get out of this place --
improper treatment of people w/ Mi in Jails is an emergency -- The State & the Jails need to treat it like an emergency
What should be the rules of the road when---
We have to act now with imperfect knowledge

Making that paradigm shift
When we use our Emergency ADseg Sorting Hat Some go to the House of CO Medicaid & some to the house of Obh
[our focus has been on those inmates with mental illness, developmental disabilities, brain injuries, and or other cognitive disabilities in administrative segregation in colorado jails]
Coming to Terms with the ADSeg Torture Emergency in Colorado Jails
update: Our guy w/ MI & DD is out of adseg in the Denver Detention Center. We're so grateful!

Our understanding is he was in adseg for 4 months, our position is those 4 months of ADseg were totally unnecessary & also amounted to torture


What's an Emergency: your home going up in flames or your child with mental disabilities in adseg?
​Former Homeless Dad wins 2-year battle with Weld County to keep his Daughter
"Mental Illness" isn't that unusual -- knowing how to accommodate that for purposes of employment --pretty rare
A bright spot in denver's homeless problem
We've got to move beyond our outdated views of addiction
This Is A huge Orchid Thank You to Denver Sheriff Firman & RN Carol rogers for The release form!!!!
Sen. Gardner comments on mental health crisis in grand junction
incarcerating homeless people costs denver hundreds of thousands
Strength-based employment, compensating for weaknesses -- Entrepreneurial @ the speed of light, a thoroughly safe safety net so nobody falls off
We're getting there
Cures, mental health bills near finish line
The dangerous mental blocks/pr concerns the Hickenlooper administration has rE: Mental Health & A Wait list for Assertive community Treatment
This isn't the tpp [Trans-Pacific Partnership]
​
But the mental health community has to set some boundaries & re-negotiate its relationship with the MH profession & state Gov't
The pattern for today
in mental Health
​ 2 rises & a raise
​
Accelerants to the Mental Health Crisis -- Unresponsive Government is one of them
The Irony of Donald Trump is that he may bring Pragmatism back to American politics
What is an emergency?
human rights violations in adseg in colorado jails
2017 CO Legislative Session
MI Human Rights Priorities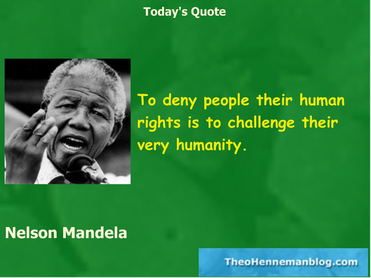 ---
we have to work ourselves out of crisis management [it's often too late & we don't know How to apply it] & provide housing & Intensive services
We gotta have parity in Colorado medicaid & All CO Health Plans
After everything, we may end up hick fans after all
Family of man involved in Halloween shooting rampage speaks out - Blames COlorado CErtification law/
We've Got to Get to the Bottom
of this
We've said it before & we'll say it again: Olmstead & the ADA Trump Tabor
Person-centered Care, Open dialogue vs. behavior mod
Concerns about the use of Behavior mod @ CMHIP
Orchid's 3 Legislative Priorities for the 2017 Legislative Session
IN2MENTALHEALTH NAMES Orchid Mental Health Policy: Global as NGO OF THE WEEK!!!!
"Frequent flyers" in the homeless incarceration cycle & Marijuana
Minnesota Olmstead Dispute Resolution may provide a model for Colorado not only for Olmstead but for other issues as well
There's nothing like resources
J.B. Is still in Denver detention because of a Lack of Beds -- State we need you to Be the quantum creative leader we know you are
The weekend of Magical thinking -- Okay -- its been a lot more than that
Why 21-year-old j.b. can't wait for a competency exam to be performed at the denver detention center
Setting aside at least 1/4 of the membership for the mental health community with respect to committees/task forces/commissions that deal with People W/ MI
What MH & disability leaders in the community are saying about another bid to amend the civil commitment statutes
COlorado is in desperate need of inclusive olmstead planning & current state commissions, etc. need to be expanded to include those directly affected by potential policies -- NOT just attorneys
Let's provide beds & Resources before amending the civil commitment statute (again)
CO On-going Olmstead Planning Initiative -- Where We're At
This is the Sign of Huge Good Faith we've been looking for --
A bill for re-entry Services that includes housing
Other Bills coming out of Legislative oversight committee
Connecting the Dots--One horror After another . . .
Creativity & Ingenuity needed to help jail inmates in ADSEG
Beyond a Change Election
After our Meeting with the State -- Where are We At --Looking @ Statutorily authorized Broad-based On-going Olmstead Planning
Co's current "Community Living Plan"/Olmstead plan -- Not legally sufficient but not a bad "start"
Olmstead -- The Minn. Plan Is a Template For certainty & predictability
Minnesota's Court-Ordered Olmstead Plan (Constantly Being Revised) --
A Great Place To Mine for an MI Plan
Injustice, Anger, Imperfection -- And the Need to Work Together Anyway
So what are we going to do about solitary in colorado Jails?
AND Can we get the collaboration of the State?


A Desperate search for "help" often comes up empty
lives in the balance

Mental illness & Brain Injury -- Let's get people with these issues the HELL OUT of Jails & Prisons
'Every societal failure, we put off on cops to solve…That's too much to ask'
‒ Dallas police chief

Grossly inadequate funding for mental health persistently continues as it remains above the pay grade of judges, mental health professionals, Administrators & others

---
CO Sub-committee Considering Jail diversion Mental Health Options -- Our suggestions
Inconvenient Questions: MI Gun Bans & Competency in the MH Profession
MI, Insanity, Management, leadership, & Integrity
Gun Control, MI, the 6th Circuit-- A US and 3rd world Perspective
Black And Hispanic Children And Youth Rarely Get Help For Mental Health Problems
Minorities' psychiatric and behavioral problems often result in school punishment or incarceration, but rarely mental health care, according to nationwide study.
IT DOESN'T APPEAR THAT cOLORADO aCCESS IS COMPLYING WITH ITS bHO cONTRaCT --
WE ARE CALLING ON THE STATE TO ENFORCE THE CONTRACTS
STaff designee for the Denver Detention Center Under the BHO (Behavioral health Organization) Contracts w/ CO's Dept. of Health Care Policy & Financing APPEARS TO BE THE gRIEVANCE PERSON W/ mHcd. hmmm . . . (tHIS IS THE lATEST cONTACT we WERE gIVEN bY cOLORADO aCCESS)

Lacey J. Peterson
Consumer Experience Facilitator
4141 E. Dickenson Place
Denver, Colorado 80222
303.504.6579
lacey.peterson@mhcd.org
Housing & intensive services Are the answers to a lot of what ails our failing mental health System -- the State has worked to increase them -- & we need so much more -- Along with Competitive wages for mental health workers
The Role of Implicit Bias in Failing to Declare an "Emergency" in Relegating Some People with "Mental Illness" to the Criminal Justice System
When Considering an Emergency Supplemental -- What Would It Take to Really Make the BHO Contract Provisions on Discharge, Re-Entry & Innovation [e.g. Community Living Plans so that attorneys & judges can use in work & decisions] for People w/ MI in the Criminal Justice System a Reality & NOT Just Something That Looks Good On Paper
We Want to Give the State & BHOs Credit -- But A Lot of This Stuff on Paper Isn't there when you need it -- AND we're NOT the only ones saying that.

In fact, we had a "joint therapy session" with someone who works in the System and he rather pointedly said, "Welcome To My World" when it comes to the System not working the way it is supposed to.

People there's a lot at stake here. We can't treat Community Mental Health like this. We NEED the same level of professionalism in Community Mental Health as we have in a hospital.
See Saturday
Colorado Access Does Not Appear to be in Compliance with Its BHO Contract
Specifically Nobody Seems to Have a Contact Person for Discharge & Re-Entry from the Denver Detention Center -- We Just Can't Be Voices Crying in the Wilderness -- People's Lives Are At Stake -- Does there need to be an Audit of this Program????
---
EQUITAS SUMMIT -- Day 1
Lisa Clements, David Merage (Founder of the Equitas Foundation), Rick Raemisch, Mike Coffman & Many Others Call Us to Action & Humanity -- We Want More Inclusion & Realize the Importance of the Event

A Comprehensive, Effectively Working Olmstead Plan: Accept NO Substitutes -- No Matter What the Hickenlooper Administration Says

Discriminatory & Non-Inclusive State Government for Very Poor People with Mental Disabilities is NO Substitute for Complying with the Americans with Disabilities Act & Olmstead.


One of the Most Obvious Deficits in CO's Olmstead Plan is Criminal Justice
This Equitas Summit looks like how the Hickenlooper Administration is trying to deal with that -- Would the H. Admin. just provide some real [& FREE] Olmstead Planning (even if you tried before-- try, try again) and stop discriminating against people with mental illness -- whether wittingly or unwittingly
Our State Gov't Desperately Needs a "Course Correction"
when It Comes to Dealing with MI Discrimination & Inclusion Issues
We'll Be Asking for Guidance from the Office of Civil Rights on Hybrid Non-Profit Public Policy "Summits," Etc. with State Involvement
You Know Your Democracy Sucks When . . .
A Non Profit Can Come In & Charge $130 a pop for "influential" people on Criminal Justice & Behavioral Health Policy & the State is advising AND the State hasn't been willing to talk to you & the poor folks you represent -- GAWD
Mental Health is the Issue that May Very Well Define This Century -- But What About Michael Marshall?
Tweaking, not Twerking ACT
After a look back & a look forward
ADHD --A Public Health (& Criminal Justice) Issue of Biblical Proportions -- MORE BELOW

American Academy of Psychiatry & Law (June 2016)
Colorado: Power Is As Power Does
The Most Important Health Disparity/Health Equity Issue In the Country and Colorado Today:
In the Large Dockets of Colorado Courts and the Large Caseloads of the Public Defender's Office and the Mental Health Centers -- What Most Often Is Lost Is the Person To Incarceration or Prolonged Jail Stays
​
We Have A Lot of Pieces for a Housing Coat of Many Colors --BUT We Don't Have the Completed Coat Yet

Reasonable Accommodations: For Homeless People with Mental Illness, Brain Injury, Etc. to Get Housing & Services
DOJ Goes After Mississippi for Failure to Provide Sufficient MI Community Services -- It's Called Discrimination
Creating a "Safe Zone" for People Caught in the Homeless/Incarceration Cycle
We Need State Accountability for Providing Sufficient Housing for People w/ Mental Illness
Should We Be Using A Strength-Based Approach On The State?
BHO Contract Provisions on "Members Involved w/ the Correctional System"
Trying To Get To The Next Level:
ACT, Colorado & Transparency
"Alternative" Mental Health Services
are a Window into CO's
​Olmstead Compliance Problems
Disability Law Colorado, Super Lawyer Iris Eytan, & the Colorado Lawyers' Committee Bring Some Justice to an Unjust System
Locals Taking the Lead on MI, Is that a Substitute for State Leadership?

No, it really isn't
Judicial Reform Could Mean Greater Attention on Mental Health, Disabilities

Bill in Congress would grant greater discretion to judges when sentencing people to jail -- But What About Housing & Services?
Discrimination Affects Our Mental Health -- We Need To Get Out of This Feedback Loop
How an Inadequate Mental Health System Keeps On Giving to a System of Incarceration
Applying Principles of Federal Law to Colorado
So What Are We Going To Do About State Arbitrariness & Capriciousness?
Arbitrariness & Capriciousness is NOT Something We Can Tolerate From State Gov't
Divergent Thinking --- Race, Mental Health, The Criminal Justice System & Stakeholder Groups
​
ABA Commission on Legal Problems of the Elderly
Building Coalitions in Aging, Disability and Dispute Resolution
You Know You've Got a Bad Gov't When --
The State Won't Agree to Strength-Based Discharge Planning
Oh, That Other Cost of Mental Health Systemic Failure -- Scapegoating
More On Application Assistance: It's a Familiar Story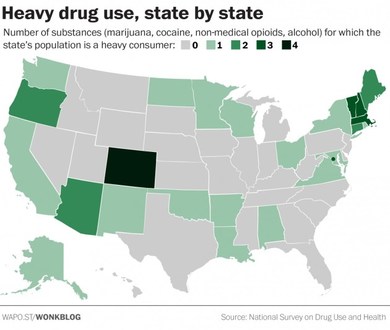 ---
We've Got Housing Trusts in the US
So Why Is Housing a Problem for People with Mental Illness?


A Conundrum for the States -- A Nightmare for People with Mental Illness:
​The ADA & Olmstead require States to provide Housing in certain circumstances to people with disabilities to avoid unnecessary institutionalization; BUT Housing is NOT a Federal Entitlement like Medicaid
It Just Keeps Coming . . .
Why Is Michael Marshall Dead?
Of Course, All Lives Matter
BUT Sometimes We Don't Really Act Like Black Lives Matter, or the Lives of People with Mental Illness
House Passes Mental Health Reform

America's Female Prison Population Has Grown 800% & Nobody Is Talking About It --
Well, the Boulder Co. Sheriff is Talking About It.


The Perils of State Indifference for the Mental Health Community
State Mental Health Cost Shifting to County Jails Exposes the Moral Choices States Have & Continue to Make
Hey Babies, There's A Lot of Diversity Out There -- & If We Don't Educate Ourselves, We Can Make People Sick
We Just Don't Feel the State Is Taking the Moral High Ground
Discrimination that Shocks the Conscience:
Trading the Hospital Room for the Jail & Prison Cell
Comments from
the Orchid Facebook Page
"Who cares?!?!?!?!?!?!?!? no really, who will do something to help them......EVER?"

​More concerns regarding the integrity of the State:
"O'Keefe accused prison officials of

understating the number of seriously mentally ill people

in solitary confinement, the number of inmates released directly from solitary confinement to the streets and how much time inmates spend outside their cells and other issues."
Human Rights Leaders -- But Is This Really Relevant?

Click the pictures to take you to related links.